Accepted By All California Courts
Only 6 Short Chapters

Get Your Certificate in 30 Minutes

100% Online
LET'S GET STARTED
Which Virginia course should I choose?
Driver Improvement Course by Aware Driver was created over 20 years ago...
Written by professional Hollywood writers and fueled by laughs from the Improv Comedy Club
Voted Best Traffic School
Won countless accolades from students and the media, including "Best Traffic School" designation. Click to see our reviews.
Certificate in 30 Minutes
Shortest course allowed by VA law. Complete at your own pace. Once you do, we'll do the rest, including VA DMV reporting.
24/7 Customer Support
Rain, snow, or shine - our support team is here 7 days a week to quickly answer any questions you may have. Click to chat with us now.
Cut the Cord
Access your Virginia Defensive Driving Course anywhere, anytime from any device. We just ask that you don't do it while driving.
Driver Improvement Course by Aware Driver was created over 20 years ago...
Founded in partnership with the World Famous Aware Driver Comedy Club.
Created by the famed Aware Driver Comedy Club, our Mature Driver Improvement Course provides a convenient and cost-effective way to complete your defensive driving class online. Based on a simple notion that a defensive driving course doesn't have to be dry and boring, our Mature Driver Improvement Course has undergone numerous studies and have proven effective in reducing future tickets and accidents.
Only $27.95
Impossible to fail! Unlimited free attempts to pass the final quiz
Certificate in 30 minutes
Voted #1 Best Driver Improvement School
Only 13 Chapters
4 Free VIP tickets to the Aware Driver Comedy Club.
24/7 Support
We are pleased to be certified by State of Virginia for our Virginia Defensive Driving Course. View our certification.
"Driver Improvement Course designed with you in mind"
Complete at YOUR pace on YOUR time at YOUR place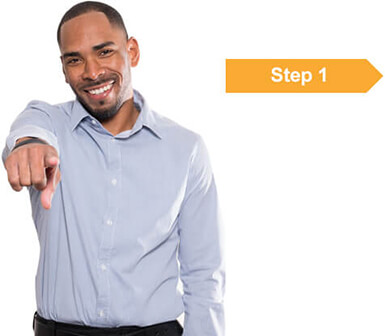 GET STARTED FAST
Take advantage of our free express registration and get going in less than one minute. 13 simple chapters on an easy to navigate page.
COMPLETE THE COURSE
Complete the course all at once or a little at a time; we don't limit you with timers. There are 13 short chapters, and a 50-question exit quiz with unlimited free attempts to pass. Continue on any device at any time. We stand behind your satisfaction with a
100% Money Back guarantee.
YOU ARE DONE
Just complete 13 easy chapters. Our Virginia Mature Driver Improvement Course is completed online, making it quick and easy. Start at work (it will be our little secret), do a little at lunch, Come back another day over a cup of coffee at your favorite coffee shop, and you can always do it at home! Your pace, your time, your place.
HAVE FUN
We make the Virginia Mature Driver Improvement course as fun and as easy as possible so that you have a pleasant experience on your way to getting an insurance discount.
Still not convinced? See Our Testimonials.
From students who took our Defensive Driving Courses in Virginia.
Very Entertaining. Creative and a good learning experience!

It really kept my interest and I really did learn a few things I did not know before.

Excellent course. Valuable, interesting information presented in an attention-grabbing way.

Wonderful course! I will pass this along to my family, friends and coworkers. Very user-friendly as well. Wish I had this the last two times I killed a Saturday sitting in the basement of the library taking a defensive driving course!

This course was both interesting and engaging. Even though I feel that I am a relatively safe driver, I found going over the many rules helpful. Driving is an important responsibility and it is important that all drivers take it seriously, and do not take anything for granted.

It was surprising well done and informative. I actually felt like it made it into a learning experience and something that made up for the disappointment of having to pay for a ticket.

Very easy to use and to understand. I feel like a better and smarter driver after the course.

I appreciate the addition of humor into this course. It definitely made it more palatable, and I even think I got more out of it. Laughter makes you pay attention – you can't help it.

This is the best course I've ever taken! I actually have learned different things, and it didn't feel force fed.

I love the flexibility! For a busy adult, it's hard to dedicate 8 straight hours on a weekend for taking a classroom course (including commute). Besides, relaxing in the weekend reduces stress from the previous work week, thus making us mentally BETTER drivers. Flexibility of this course definitely encourages this. Great Job!

The manner of presentation drove home the important points and being able to do it on my time was important to me.

Using my smartphone I can take traffic school anywhere at any time. The comedy breaks and quizzes are great, just the right amount of learning and fun. This is much better than going somewhere to take traffic school.

Although I hate to admit that this is my second interaction with this program, both times I have found it interesting and fun!

I loved the breaks. They were always placed at the right time. Also the comedian and the instructor made the class really fun and easy to understand. I throughly enjoyed the entire course!

Fun and informative. A great refresher.
FAQs
More information to help you make the right choice.
How long is the VA Mature Driver course?
The VA Mature Driver Course is a total of 480 minutes (8 hours) per Virginia state and DMV requirements. You can do up to four (4) hours a day of the online course at any time of day on any device of your choice; phone, computer, tablet, or a combination of various types... you name it!
Do I have to complete the course all at once?
Not at all! You do not have to do the VA Mature Driver course all at once; you can complete it at your own pace. Feel free to log off and back on to the Virginia program as often as you like. The only stipulation is that you can only complete up to 4 hours a day in the course.
Are you approved by the state of Virginia and VA DMV?
Yes of course! Our VA Mature Driver course is approved by the state of Virginia and the VA DMV. We will report your completion to the VA DMV the following business day once you complete the course.
How many years is the Mature Driver insurance discount good for in VA?
The VA Mature Driver course auto insurance discount is generally good for two years, but depending on your insurance carrier, it can be good for up to three (3) years. Make sure you check with your auto insurance agent first to confirm the total amount of savings that will be applied to your policy and how long they will last.
How many times can you take Mature Driver course in Virginia?
You can take the Mature Driver Course in Virginia every 36 months for an insurance discount.
How much does VA Mature Driver course lower your insurance?
You will receive up to 15% off of your auto insurance once you complete the VA Mature Driver Course for two to three years. Check with your insurance agent to confirm the total amount of savings you will receive. The actual amount of savings will depend on the driver's current policy and the city in which they live.
Is this course easy?
Yes, the Aware Driver Mature Driver course is quite easy and fun to take! You will answer 3 multiple choice questions after each chapter for review only, you need 0 (yes, you read that right: zero) correct to pass and move on to the next chapter.
Is there a final?
Per VA state regulations, every VA Mature Driver course includes a 50 multiple choice question final. You will need to get 40 out of 50 correct to pass, but do not worry, we give you UNLIMITED FREE attempts to pass the final.
What do I do if I get stuck?
We're right here at your side to help. Our trained Student Experience Counselor on the customer service team are available 24 hours a day, 7 days a week! You can contact us by phone, live chat, SMS, or email. We are here for you every step of the way!