Accepted By All Michigan Courts
Only 6 Short Chapters

Get Your Certificate in 30 Minutes

100% Online
Select this course if you received a traffic citation for a moving violation and would like to enroll in the Missouri Driver Improvement Program (DIP) to avoid point assessment for the citation on your Missouri driving record or if you were ordered to take the DIP by their Court or MO Department of Transportation.
Select this Option if you were ordered by the court to complete a defensive driving course.
See why over 3 million students picked us as the number one choice...
It happens to everyone - but we here at improv have your back! It's our mission to help you get through it with a smile.
Driver Improvement Course by Improv was created over 20 years ago...
Founded in partnership with the World Famous Improv Comedy Club.
Created by the famed Improv Comedy Club, our Improv Defensive Driving Course provides a convenient and cost-effective way to complete your defensive driving class online. Based on a simple notion that a defensive driving course doesn't have to be dry and boring, our MoDOT Approved Course has undergone numerous studies which proved our edutaining approach is effective in reducing future tickets and accidents.
Only $25.00 $15.00

We are accepted by all MO courts

Certificate in 30 minutes

Voted #1 Best Defensive Driving School

25 q. multiple-choice exit quiz

24/7 Support

Only 10 Chapters
We are pleased to be certified by State of Missouri for our Missouri Defensive Driving Course. View our certification.
"Defensive Driving designed with you in mind"
Complete at YOUR pace on YOUR time at YOUR place.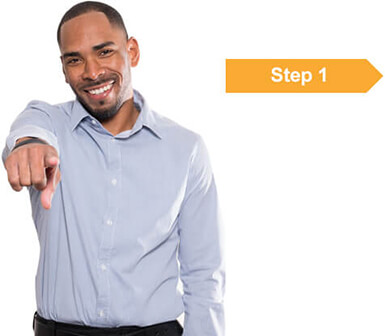 GET STARTED FAST
Take advantage of our free express registration to get going in less than one minute. We are confident you will like the simplicity of our traffic school course, but want you to be your own judge. No commitment. No risk. Just sign up today, choose from a variety of a la carte options, and then make your payment. Enjoy your course right away.
COMPLETE THE COURSE
Proceed and complete the course all at once or a little at a time. There are 10 short chapters, 3-question review quizzes (no correct answers required, as quizzes are for review purposes only), and a 50-multiple choice question final (unlimited attempts to pass). Continue on any device at any time. 100% Money Back guarantee.
100% Money Back guarantee.
RECEIVE YOUR CERTIFICATE
Completions are electronically reported on your behalf to the Missouri Department of Revenue on a daily basis. There is no further action required, UNLESS you were court-ordered to take this course, then it is your responsibility to submit a copy of the certificate of completion to the court if ordered to do so.
HAVE FUN
Improv Traffic School was created with a single mission in mind, to offer you a fun and simple alternative to traffic school. Since then, we have helped over 3 million students and we would now love to help you.
Still not convinced? See our testimonials.
From students who took our Defensive Driving Courses in Missouri.
This was very informative and presented in a way that held my attention throughout. Thank You.

This traffic school is proven to be worth your time! So check it out!

I appreciated the ability to take the course at my own pace.

Enjoyed the course very much. Information was presented in a way that made it very clear and easy to remember.

I liked it much better than sitting in the Library for this course for 8 hours. With only 1/2 hour for lunch. I took it in between babysitting my grandchildren and I didn't have to give up my Saturday!

Awesome course! So much fun! I really learned a lot. I think it was a good thing I got a ticket (minus the ticket expense)…but maybe I needed to be more informed as a driver. Thank you!

I like it and found some great comedians I have never heard of before. This course is great I just really hope I don't have to take another one ever! But if I do I will do this one again! I have a very busy schedule so it was awesome to have this option. Thank you!

This was so much better than attending an all-day boring class! Easy, fun and educational all at the same time.

This course should be required for all people each year whether they get a ticket or not. Just as a reminder of their privilege of being a driver on the roads.

Very easy to do for a busy person. Interesting information that someone driving a long time may have forgotten.

I like it and found some great comedians I have never heard of before. This course is great I just really hope I don't have to take another one ever! But if I do I will do this one again! I have a very busy schedule so it was awesome to have this option. Thank you!

Despite preconceived stereotypes of traffic schools, this course was actually an exciting experience.

I really enjoyed taking this course online especially due to the fact of having 4 children and not needing babysitters. The kids also enjoyed looking over my shoulder and reading the jokes.

I enjoyed the experience, particularly liked the appeal of being able to structure the class around my schedule. it was entertaining.

I felt it was more convenient to take it at home where you could stop and start as needed. The content kept my interest. The humor aspect made the course much more enjoyable. Would definitely take this course again.

This course was made simple, but very, very informative. It was humorous and very knowledgeable. I would highly recommend it to my friends and family.

Thank you for providing a good learning module. It was convenient yet thorough and the design ensured the coursework was read effectively.

It was a good refresher and a good way to learn. Very effective course.

This course was very entertaining at the same time as informative! I will definitely recommend Improv Traffic School. Your variety made me want to keep at it each session. Thank You!

I learned new things, and I've been driving for decades.

WOW. I really enjoyed the format and I feel as though I learned a lot! GREAT JOB. Thanks for making learning fun!

Excellent course. Educational and informing. Definitely recommended for anyone out there looking for an online traffic school course.

What a terrific program! It definitely holds your interest and is simple to navigate and understand. Thank you!!!

I'm definitely going to recommend this course to others should they find themselves just starting as a driver or in trouble because they have a ticket.

I didn't think it would change my way of driving but it sure changed my mind! I took one other driving test. My first one in 1953. I think it should be mandatory that people should take a test every 10 years.

I enjoyed the course. The comedy made the course go faster and easier. Very enjoyable. MUCH better than the classroom course.

I have been driving for at least 39+ years and thought I was a pretty save and good driver, but this course has shown me that there is always room for improvement, and also showed me a whole new way with respect for the law and other drivers.

This was my first time taking any course for any reason "online" and I enjoyed it. It saved me money and a driving trip to the live course which was an hour away. Thank you very much.

This course was great! It had some facts in it that i never knew, it really opened my eyes. Thank you for making such a fun and simply course available to us online!!

This is a great option for those who can't make it to the classroom.

As i was watching the course, I realized I have never known safety awareness before... even though i have been driven for several decades! This class is serious, honest, and very important for all drivers.

This was an excellent idea. It is a good idea for working people who can't take time off to sit through the class. I really enjoyed this class.
Missouri Driver Improvement Course
More information to help you make the right choice.
Missouri Defensive Driving programs comprise largely of driver improvement and defensive driving training. Successful, voluntary completion of the training has been known to:
earn discounts on car insurance premiums.

make added points to your Missouri Department of Revenue a moot point.

satisfy traffic court and/or MoDOT requirements.
Traffic school may be accessed online or in person, and eligibility is contingent upon your personal driving history and specific violation. You are required to spend a minimum of 6 hours and 40 minutes to complete the course, but the online venue will allow you to proceed at your own pace. Either venue comprises the same subjects:
avoiding car accidents

defensive driving by practicing passive driving techniques

Missouri traffic violations and laws

safe driving techniques that make you more aware of other drivers, cyclists, and pedestrians
It is in your best interest to avoid driving record points as they may result in reinstatement fees, fines, and/or suspension of license. In order to use this training to avoid these penalties, as a result of a traffic ticket, you must have pled guilty to the violation and have paid the fines and applicable fees to the Missouri Fine Collection Center. Additional factors of eligibility may be:
possession of non-commercial driver's license

possession of a moving violation charge

conviction of a moving violation
In some instances, traffic court may allow completion of alternative courses to dismiss associated driving record points. Even if such training won't serve your finances or current driving record, given your situation, surely you benefit from learning about passive driving techniques that could save you from future incidents resulting in ticketed violations or costly accidents. These training courses may affect your driving record points, but they will not dismiss your actual traffic ticket.
Taking advantage of these courses has limitations
Missouri Defensive Driving courses may be used once every three years to avoid driving record points.

Courses must be completed within 60 days of conviction.

In some cases, insurance discounts may apply only to teen or senior drivers.
You may be allowed to re-take a failed final, but this depends on the test provider. Once you have passed, you will need to submit the results to the Missouri DMV, traffic court, and/or your car insurance provider.
Missouri Defensive Driving Style
Missouri Defensive Driving is a beneficial class to people who are seeking to improve their driving skills and/or records.