Accepted By All Michigan Courts
Only 6 Short Chapters

Get Your Certificate in 30 Minutes

100% Online
See why over 3 million students picked us as the number one choice...
It happens to everyone - but we here at improv have your back! It's our mission to help you get through it with a smile.
Driver Improvement Course by Improv was created over 20 years ago...
Founded in partnership with the World Famous Improv Comedy Club.
Our Georgia Defensive Driving School was created with the World Famous Improv Comedy Club to make it Fun, Fast and Effective. Improv Traffic School's unique edutainment courses have won copious accolades from students and the media resulting in our being named
Best Traffic School year after year.
Only $39.95 $29.95

Certificate in 30 minutes

Voted #1 Best Defensive Driving School

24/7 Support

Only 10 Chapters

No testing
"Defensive Driving designed with you in mind"
Complete at YOUR pace on YOUR time at YOUR place.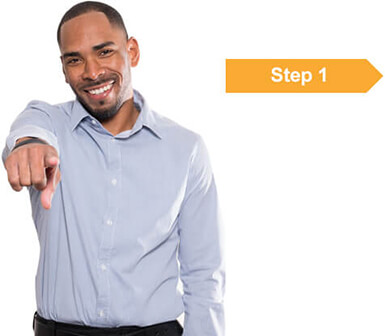 GET STARTED FAST
Take advantage of our free express registration to get going in less than one minute. We are confident you will like the simplicity of our traffic school course, but want you to be your own judge. No commitment. No risk. Just sign up today, choose from a variety of a la carte options, and then make your payment. Enjoy your course right away.
COMPLETE THE COURSE
Proceed and complete the course all at once or a little at a time. There are 10 short chapters, 3-question (pass-only) review quizzes, and a 25-multiple choice question final (unlimited attempts to pass). Continue on any device at any time.
100% Money Back guarantee.
RECEIVE YOUR CERTIFICATE
Your certificate will be available within 24 hours for you to download and submit to your court and/or insurance agent! It's that simple!
HAVE FUN
Improv Traffic School was created with a single mission in mind, to offer you a fun and simple alternative to traffic school. Since then, we have helped over 3 million students and we would now love to help you.
Still not convinced? See our testimonials.
From students who took our Defensive Driving School in Georgia.
At first I didn't think that this Defensive Driving class was for real.. but I am glad it was, I truly enjoyed it.

It was great, I would recommend it to anyone!

Really funny and helps you remember in a new and different way.

This was a really good experience. I immediately began applying the things I learned before I had even completed the totality of the course. The comedy was a great part of it all, it made me look forward to finishing each chapter so that I could see what was next!

Christopher B., Columbus, GA

Kept me entertained. Great educational tool.

Shaquonda B., Columbus, GA

Great Traffic School!

Christine B., Savannah, GA

It was a fun and informative program and would highly recommend to anyone!

Margaret C., Columbus, GA

Great system. I learned a lot and it wasn't nearly as bad as taking a class.

Definitely gave more information than a sit in defensive driving class I attended for six hours straight.

Sarah C., Johns Creek, GA

Great course, fun, fast, and easy! way better than taking the in classroom course!

My first time using your service. It was a wonderful and very educational experience!

This was a very pleasant experience and I will definitely recommend your site.

I will recommend to everyone I know.

Enjoyed how it wasn't very time consuming. It was also entertaining.

ake L. Atlanta, Georgia

I really liked the review at the end of each chapter because some were long and had a lot of information. It helped me focus on what was most important.

The course provides a well organized review of essential safe driving advice.

This course was easy, and the information that was given to me was very helpful and it got me to thinking about the way I drive, I am going to be more aware of how I drive and how others drive around me.
Defensive Driving Georgia
More information to help you make the right choice.
Defensive Driving Classes
Taking defensive driving classes can help an individual become a safer driver as well as possibly reducing the chance of being in an accident or getting a ticket. Those interested in taking a Georgia defensive driving class have several options. A list of all the DMV approved defensive driving classes and courses can be found on the Georgia Department of Driver Services website.
It should be noted that at the current time online classes for defensive driving are NOT ACCEPTED by the Georgia Department of Driver Services.
Driving Course Ordered by the Court
A Georgia defensive driving course may be required by the court if you have recently received a traffic ticket. You may be able to have the ticket dismissed if the court permits you to take a defensive driving class. A class may also allow you to reduce the number of points from your driving record. You would need to ask the court specifically handling your case.
Car Insurance Benefits
Some insurance companies give discounts if a driver completes a defensive driving course. Drivers should check with their insurance agent regarding their eligibility. Standards regarding what types of classes will be accepted by the insurance company may be different than those required from the court.
Traffic Courses in Georgia
No matter why you would attend traffic school there are several points the program will cover. A few would include good driving habits, Georgia traffic laws, defensive driving strategies, rules of the road, and the consequences of drinking or using drugs while driving.
Usually, you would need to pass a test at the end of the course to receive a certificate stating you've successfully completed the training. You would then take the certificate for completing the Georgia defensive driving class to the court and your insurance agent.
Georgia City & County Traffic Schools