Accepted By All California Courts
Only 6 Short Chapters

Get Your Certificate in 30 Minutes

100% Online
Which Virginia course should I choose?
Driver Improvement Course by Improv was created over 20 years ago...
Written by professional Hollywood writers and fueled by laughs from the Improv Comedy Club
Voted Best Traffic School
Won countless accolades from students and the media, including "Best Traffic School" designation. Click to see our reviews.
Certificate in 30 Minutes
Shortest course allowed by VA law. Complete at your own pace. Once you do, we'll do the rest, including VA DMV reporting.
24/7 Customer Support
Rain, snow, or shine - our support team is here 7 days a week to quickly answer any questions you may have. Click to chat with us now.
Cut the Cord
Access your Virginia Defensive Driving Course anywhere, anytime from any device. We just ask that you don't do it while driving.
Driver Improvement Course by Improv was created over 20 years ago...
Founded in partnership with the World Famous Improv Comedy Club.
Created by the famed Improv Comedy Club, our Improv Defensive Driving Course provides a convenient and cost-effective way to complete your defensive driving class online. Based on a simple notion that a defensive driving course doesn't have to be dry and boring, our Defensive Driver Course has undergone numerous studies and have proven effective in reducing future tickets and accidents.
Only $34.95
We are accepted by all VA courts
Certificate in 30 minutes
Voted #1 Best Defensive Driving School
Only 10 Chapters
4 Free VIP tickets to the Improv Comedy Club.
24/7 Support
We are pleased to be certified by State of Virginia for our Virginia Defensive Driving Course. View our certification.
"Driver Improvement Course designed with you in mind"
Complete at YOUR pace on YOUR time at YOUR place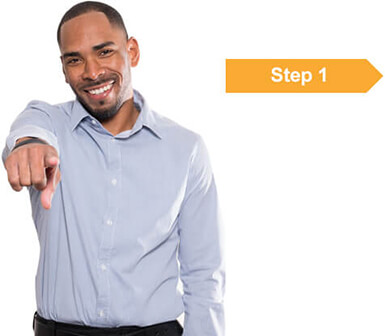 GET STARTED FAST
Take advantage of our free express registration and get going in less than one minute. 10 simple chapters on an easy to navigate page. If you are not ready to pay, you can start the course now with no obligations. You will be directed to the payment page once you complete Chapter 1.
COMPLETE THE COURSE
Proceed and complete the course all at once or a little at a time. There are 6 short chapters, 5 question review quizzes (no passing grade required), and a 25 question exit quiz. Continue on any device at any time. We stand behind your satisfaction with a
100% Money Back guarantee.
YOU ARE DONE
Just complete 10 easy chapters. Our Virginia Defensive Driving Course is completed online, making it quick and easy. Start at work (it will be our little secret), do a little at lunch, Come back another day over a cup of coffee at your favorite coffee shop, and you can always do it at home! Your pace, your time, your place.
HAVE FUN
Defensive Driving are fun and exciting – not really, but we do our best to make your experience as pleasant as possible.
Still not convinced? See Our Testimonials.
From students who took our Defensive Driving Courses in Virginia.
Very Entertaining. Creative and a good learning experience!

It really kept my interest and I really did learn a few things I did not know before.

Excellent course. Valuable, interesting information presented in an attention-grabbing way.

Wonderful course! I will pass this along to my family, friends and coworkers. Very user-friendly as well. Wish I had this the last two times I killed a Saturday sitting in the basement of the library taking a defensive driving course!

This course was both interesting and engaging. Even though I feel that I am a relatively safe driver, I found going over the many rules helpful. Driving is an important responsibility and it is important that all drivers take it seriously, and do not take anything for granted.

It was surprising well done and informative. I actually felt like it made it into a learning experience and something that made up for the disappointment of having to pay for a ticket.

Very easy to use and to understand. I feel like a better and smarter driver after the course.

I appreciate the addition of humor into this course. It definitely made it more palatable, and I even think I got more out of it. Laughter makes you pay attention – you can't help it.

This is the best course I've ever taken! I actually have learned different things, and it didn't feel force fed.

I love the flexibility! For a busy adult, it's hard to dedicate 8 straight hours on a weekend for taking a classroom course (including commute). Besides, relaxing in the weekend reduces stress from the previous work week, thus making us mentally BETTER drivers. Flexibility of this course definitely encourages this. Great Job!

The manner of presentation drove home the important points and being able to do it on my time was important to me.

Using my smartphone I can take traffic school anywhere at any time. The comedy breaks and quizzes are great, just the right amount of learning and fun. This is much better than going somewhere to take traffic school.

Although I hate to admit that this is my second interaction with this program, both times I have found it interesting and fun!

I loved the breaks. They were always placed at the right time. Also the comedian and the instructor made the class really fun and easy to understand. I throughly enjoyed the entire course!

Fun and informative. A great refresher.
Driver Improvement Course Virginia
More information to help you make the right choice.
Virginia's Defensive Driving Courses
Defensive driving school in Virginia is known as a driver's improvement course. If you are not an accident free driver you would benefit to take this course to lower your insurance rates or try to keep your record clean.
People also decide to take a defensive driving course for the following reasons:
The judge has required it for court.
The DMV has required this.
To earn driving points for safety.
Defensive Driving Courses in Virginia
You can conveniently complete driver improvement courses at local traffic schools as well as online. However, you need to make sure that the provider is approved and accredited by the Virginia Department of Motor Vehicles or DMV.
With the option of taking in a class setting or online you have the ability to either complete the class in one setting taught by a qualified instructor. Or if taken online you can have the luxury of taking it at your own convenience and taking breaks as needed. Most people choose to take it online; the only time it has to be taken in a classroom is if the driver is under 20 years old.
Details for the Virginia Driving Course
Traffic schools in Virginia are taught in three separate chapters. They will teach you safe driving as well as how to be a responsible and defensive driver.
Each chapter has only one subject and covers issues such as:
How to prevent a car crash.
Extensive costs of traffic accidents.
What causes most traffic accidents?
Highway environmental issues, regulations and laws.
Motives to Complete Classes at Virginia Traffic School
There are multiple reasons to take a defensive driving course in Virginia:
Lower car insurance.
Have a traffic ticket dismissed.
Fulfill a court requirement for traffic ticket.
Improve your driving.
Earn points for safe driving.
Defensive Driving Classes Can Dismiss Tickets
If you've got pulled over in Virginia and received a ticket you may be able to get it dismissed as well as avoid points added to your record if:
Your Virginia Driver's License is actually valid.
You were not driving a commercial vehicle when you received the ticket.
Within the last year you haven't completed a defensive driving course.
You will be mailed a notice from your local court to let you know about your options of attending a defensive driving course. Usually your tickets will be dismissed after proof of attendance. However, before completing the course make sure you will receive credit for it.
Safe Driving Points for Attending Virginia Traffic School
For each calendar year that you do not receive any traffic violations you will be rewarded with safe driving points. You may also earn points for attending traffic school.
Each year driving points are awarded for the previous year and you can accumulate five safe driving points which can be used to offset other demerit points.
Auto Insurance Rates Lowered After Completing Defensive Driving Course
Most drivers will receive a discount on their auto insurance after completing a defensive driving course. Check with your carrier to see if they provide a discount before enrolling in a course.?
What is required before I can start the course?
The DMV requires that Driver Improvement Clinics (that's us) determine if the student (that's you) has selected the correct course and whether the court is allowing them to receive safe driving points or not. In order to do this, we need to see:
Proper identification (driver license or government-issued identification
The court document allowing or requiring attendance in a driver improvement clinic.
You can submit this information to us during the registration process. Your eligibility to complete the course should be verified the same day you submit your documents.
Important Date of Birth Information
If you enter your date of birth incorrectly, your completion information will not be posted to your driving record, therefore; if you are DMV directed, your clinic requirement will not be satisfied.