Registering your Car in California
Registering vehicles in California requires that you and if necessary a third party, visit a local DMV office location personally and bring the title of your car and your emissions inspection certification, along with proof of ID, a filled-out vehicle registration form, and money for fees even if you have a commercial vehicle.
If you just bought a car or are soon moving to CA, you will have 10 days to register it. Do not fret! You'll soon learn the steps in registering your car and filling out an application for title.
Just Moved to California?
NOTE: The information below can also be said of vehicles bought in a state other than California but still bought by a CA resident, and then brought to the state of California.
Those or a third party who are recent residents to California must register their vehicles in 20 days or less of becoming a resident. Please locate your local Department of Motor Vehilces building to schedule an appointment for registering your car(s).
You are considered a resident of California if:
CA Resident:
You are employed in the state.
You claim tax exemptions on a home in CA.
You rent or lease a home or apartment in CA.
You've applied for state documents such as a driver's license or voter registration.
You've got your dependents in some kind of education system in the state.
NOTE: The above rules do not hold true for military members or those in their family.
Once you have become a resident of the state of California, please visit your DMV office and turn in:
Form REG 343 for titling and to register your vehicle, signed by all owners or a third party along with lienholder information, if it applies.
Commercial vehicles must have Form REG 4008 all filled out and ready to go.
Trailers need to be registered with Form REG 4017 to be legal on the roads.
Proof of an insured vehicle.
An out-of-state title or registration for those who are transferring theirs to CA.
This will not be needed for those who are not applying for a CA title simultaneously, though the vehicle registration is non-transferable for those not getting a CA title (See " California Vehicle Registration" below to find out how to go from non-transferable to transferable).
Vehicle Registration for those not living in CA:
You also have the option of using a vehicle registration renewal that indicates registration with the DMV in another state in which it was registered.
Weight certificate, if it applies.
Smog/emissions certificate, if it applies. (See "Safety and Smog Checks" below)
Payment of all tax and fees. (Refer to "Registration Fees")
DMV field office employees will do a physical check of the vehicle and VIN number. Then, you will get your CA title or registration certificate along with your license plate and vehicle registration sticker.
California Vehicle Registration
There are a few varying processes to register your vehicle that depend on whether the car was bought through a dealership, third party or private party.
There is also a totally different way to turn a non-transferable vehicle registration into a transferable registration.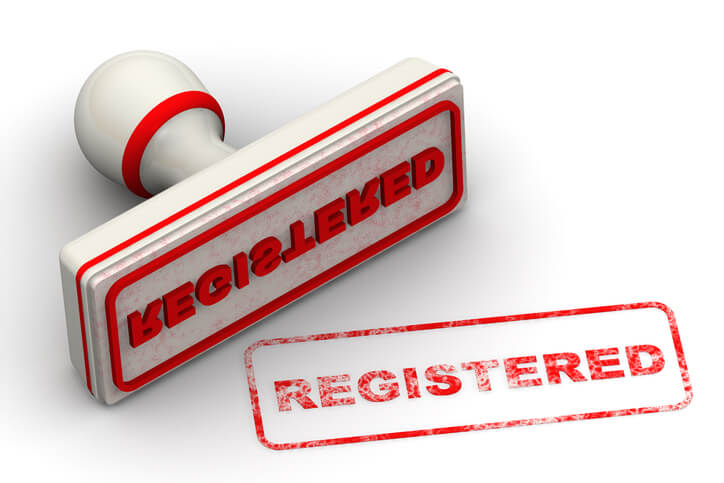 Vehicles Bought Through Car Dealerships
If your vehicle was bought through a car dealership or third party, the registration paperwork will be done for you. The dealership field office will also give you your temporary registration certification that you can keep with you until the real registration comes in the mail. They might or might not give you license plates; you should ask beforehand.
Private Party Purchases
If you bought your vehicle through a private party, there's a 10-day window to register your vehicle. To do this, make sure you visit your closest Department of Motor Vehicles office or field office and either schedule an appointment online at the DMV website or call (800) 777-0133.
At the DMV office:
Bring the vehicle title which indicates the correct mileage on a vehicle under 10 years old.
If you can't find the state title, please fill out Form REG 227 to apply for a new or paperless title.
Bring your smog certificate. Whoever is selling must give you a valid smog certificate when a vehicle is over 4 years old.

These certificates are valid for 90 days after being inspected. Make sure the certificate doesn't expire before registering the vehicle.
A smog check certificate is not needed if the seller has renewed registration card of the vehicle within 90 days of the sale and has done a renewal of 2 years.

Turn in a filled-out Form REG 343.
Pay the associated taxes and fees. You can also do this on the DMV website. (refer to "Registration Fees")
Converting a Non-Transferable Registration to Transferable
Without proof of ownership, a non-transferable registration is given to out-of-state vehicles registered in the CA field office . Those vehicles cannot be sold, transferred, or given a California vehicle title. Therefore, if you are looking to buy a car with non-transferrable registration, you must convert it to a transferable registration card.
Lending for Bad Credit
Emergency Cash Loan for All Credit Types. See What You Qualify For.
From $100 to $40,000
Request a loan in under 2 minutes
This service is FREE and will NOT affect your credit score
Qualify Now

This can be done by visiting your local Department of Motor Vehicles office and turning in:
The current non-transferable registration card.
The last title of the vehicle.

For those who do not have the title, you have to turn in the Form REG 227 to apply for a new or paperless title in the case that the car was originally titled in CA, or you can call the Department of Motor Vehicles DMV.
A filled-out Form REG 343 application along with a Bill of Sale for those registering a vehicle with a previous owner.

A statement that indicates the mileage on the odometer if the vehicle is under 10 years old.
Valid smog certificate, if it applies.
Renewal fee payment if the vehicle registration is up for renewal within 30 days.
Payment for transfer fees and/or unpaid citations, if it applies.
Military Vehicle Registration in CA
Those who are in the military, along with their families, are given different rules for registering their vehicles, which will depend on whether or not they are residents of California on the website or local field office.
Non-Resident Military Members
Those in the Armed Forces/NATO plus their families that are stationed in CA do not need to register a vehicle in California. To drive legally in CA, members of the military need to:
Have proof of insurance.
Hold valid license plates from their state or country of residence, or the state or country of their last duty station. (documentation may be required)
Hold a current registration card in either their own name or spouse's name.
Any out-of-state vehicle registrations need to be renewed correctly in their state or country in which it was issued. If you've bought a car in California, or you have chosen to register an out-of-state vehicle at the California DMV, you will be exempt from a license fee. You must however, have proof of insurance. Please look over the coming information regarding military residents of California.
California Registration for Military Residents
Those who are a resident in CA and stationed in a different state may register the vehicle in whatever current state motor vehicles DMV they are in before registering it in CA when they return.
California military members stationed in California, along with non-resident military personnel who have registered their cars with the California Department of Motor Vehicles DMV, qualify for an exemption from the vehicle licensing fee. To use the exemption, you must turn in the documents below to the California DMV.
California resident service members stationed in a different state are not eligible for the exemption. CA residents stationed in a different state might qualify for a deferment of payment when a vehicle's registration card is up for renewal.
Car Registration Fees in California
There are a few different fees that are needed when registering for a new vehicle identification, depending on the circumstances. Those buying a car from a dealership will find there are fees that already take care of registration and are included in the price of the vehicle. Fees must be paid to the California DMV if buying a car from a private party. Make sure you take care of these fees immediately.
All vehicles require:
A $46 registration fee.
A CA Highway Patrol fee of $23.
Late Registration Fees
You have within 20 days to register your vehicle once becoming a resident of the state. If you do not, you must pay late fees that will depend on how late you are.
After buying a vehicle from a private party, you only have 10 days from the day of the sale to pay the fees.
Late Registration Fees:
Unemployment Resources
If you are unemployed and need assistance this program will help get you back on your feet.
$48,600 in total benefits
You may be eligible to receive financial benefits
Take action now before funds run out in your area
See What's Available

Under one year late = $30
1-2 years late = $50
2+ years late = $100
Original Registration Penalties for CA Highway Patrol Fee
Less than 1 year late = $30
1-2 years late = $50
2+ years late = $100
Other fees will be different from vehicle to vehicle. For those who want a more accurate prediction of the fees that need to be paid, please check out the California DMV website to try their California VLF calculator. Be sure to have your email address on hand. All fines, debts, and citations must be paid off with the California DMV before you are able to register a car and receive new vehicle identification.
California Smog Checks and Inspections
Just about every vehicle in CA needs to pass a smog inspection before they are able to be registered in California. Some areas of California require that a person's vehicle pass a smog test every two years. New cars less than six years old will be charged with a $20 smog fee for the first six years rather than having to pass smog inspections.
The list of vehicles below are exempt from smog inspections:
New vehicles under four years old.
Hybrids and electric cars.
Gas vehicles 1975 or older.
Diesel vehicles 1997 or older.
Diesel vehicles over 14,000 pounds.
Natural gas vehicles over 14,000 pounds.
Motorcycles.
Trailers.
California Weight Certifications
Weight certificates are needed to register certain pickups and trucks in CA. This certificate can be obtained from either a public scale or moving company with a vehicle scale. There will be a fee to have it weighed, and the fee will vary by location and is calculated by the unladen weight of the truck.
Trucks that require weight certificate include:
Commercial vehicles with an operating weight of 10,000 or less pounds.
You need to complete a Statement of Facts (form REG 256) that estimates the weight of the truck. Trucks that do not need a weight certification include:
A truck or pickup that was already registered in CA in which the state registration already has the weight listed. (The truck cannot have been modified from the date of the last registration with the weight listed.)
A truck or pickup that weighs under 6,000 pounds when empty.
A truck with 2 or 3 axles that weighs 10,001 pounds or more.
California License Plates
CA vehicles need to have license plates that contain an up-to-date registration sticker that indicate they are valid. You can check their status on the DMV website.
License plates stick to a vehicle when bought or sold, except in the case where a seller has requested to keep them.
There are many different types of license plates available in California, which include military, collegiate, and many other plates. Complete the Special Interest License Plate Applicationon the DMV website to obtain the license plate you want.
California Title and Registration Fees
There are some fees that need to be paid when you transfer a car's title or registration of a commercial vehicle or to your name.
California Car Registration Forms