Accepted by Most Tennessee Courts
Only 6 Short Chapters

Get Your Certificate in 30 Minutes

100% Online
Get ready to start your Tennessee course!
You will be up and running in less than 30 seconds.
See why over 3 million students picked us as the number one choice...
It happens to everyone - but we here at improv have your back! It's our mission to help you get through it with a smile.
Traffic School by Improv Comedy Club was created over 20 years ago...
Written by professional Hollywood writers and fueled by laughs from the Improv Comedy Club
Our TN Traffic School was created in Tennessee in partnership with the World Famous Improv Comedy Club to make it Fun, Fast, and Effective. Improv Traffic School's unique edutainment courses have won copious accolades from students and the media, resulting in our being named Best Traffic School year after year.
Only $39.95 $29.95

We are accepted by DOS and TN Courts

Only 6 Chapters / Complete at your own pace

20 question multiple-choice exit quiz

Certificate in 30 Minutes

24/7 Support

Free mobile app
Improv Traffic School is proud to be licensed by the State of Tennessee to offer you a certified TN Online Traffic School. View our certification.
"Traffic school designed with you in mind"
Complete at YOUR pace on YOUR time at YOUR place.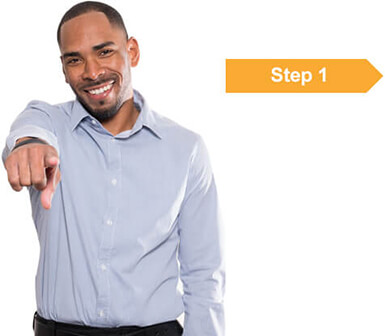 GET STARTED FAST
Take advantage of our free express registration to get going in less than one minute. We are confident you will like the simplicity of our traffic school course, but want you to be your own judge. No commitment. No risk. Just sign up today, choose from a variety of a la carte options, and then make your payment. Enjoy your course right away.
COMPLETE THE COURSE
Proceed and complete the course all at once or a little at a time. There are 6 short chapters, 3 question review quizzes, and a 20 question exit quiz. Continue on any device at any time. We stand behind your satisfaction with a
100% Money Back guarantee.
YOU ARE DONE
Download and print your certificate of completion within 30 minutes, then submit it to court before the due date.
HAVE FUN
Improv Traffic School was created with a single mission in mind, to offer you a fun and simple alternative to traffic school. Since then, we have helped over 3 million students and we would now love to help you.
Still not convinced? See our testimonials.
From students who took our Traffic School in Tennessee.
This was really a fun way to learn. I learned a lot. Material was well prepared with good laughs and good examples.

I have no complaints about the course. The info was provided in a straightforward and easy to digest manner. Big thumbs up!

This traffic school was quite entertaining and easy to complete. I would definitely recommend this to all friends and family.

The information is abundant but very well put. I am glad I did this traffic school. I became aware of many things I did not know. Very comprehensive. Very good course.

Kimberly B., Oak Ridge, TN

With 30 years of driving experience I still learned some good tips and am confident I will be a better driver after taking this course.

Stephen C., Knoxville, TN

This was my first time getting a ticket, and having to complete traffic school. I feel that I learned a lot, it was a good refresher since I had my driver's license for more than 20 years!

Not that I habitually get tickets, but this was the best traffic school I've used. The chapters were not horribly long and tedious, but reasonable and even interesting. The comedy was fun!

This was great! I learned a lot and when driving now I'm really thinking about what is happening around me based on the ideas shared during the program. The information was informative, engaging, entertaining and most importantly raised my personal safety bar.

Great online traffic school course. Quick and easy. Made would have been a very long and drawn out process a delightful one.

Armando D., Greeneville, TN

Thanks for making Traffic School not an odious task. I have recommended your site to others, should they ever need to take Traffic School.

Stephanie Y., Pulaski, TN

The course material was easy to follow. I enjoyed the jokes and comedy video breaks. I would recommend this provider to others.

Awesome traffic safety course. I learned some new things, brushed up on some old ones. I would definitely recommend taking your online class.

The Improv Traffic School is easy to use, and they have a very easy to understand way of presenting the material. Their staff is always helpful.

Improv Traffic School made it simple and interesting to go through the material. It reminded me of some driving precautions that I sometimes take for granted.
Tennessee Traffic School FAQ's
More information to help you make the right choice.
1. Is this course approved?
Yes! Our 4-hour online Tennessee traffic school course is approved by the Tennessee Department of Safety and Homeland Security (DSHS) to satisfy requirements for ticket and point dismissal.
2. How do I find out if I'm eligible to take a Tennessee traffic school course?
For Ticket Dismissal Purposes
Traffic school for ticket dismissal purposes is granted on a case-by-case basis in Tennessee, and requirements will differ based on the specific court. Generally, you will be eligible if:
You have a valid, non-commercial Tennessee driver's license
Your violation is a non-criminal minor moving violation
Your license is not currently suspended or revoked
Check with your specific court before enrolling in our course.
Please Note: Online courses are only available for persons who qualify for First Offender Training or Defensive Driving, 4 hour classes. All other applicants must take the 8-hour Driver Improvement course in a live classroom.
For Insurance Discount Purposes
Check with your insurance company to ensure insurance rate discount eligibility.
3. What are the reasons and benefits of taking the Tennessee 4-hour traffic school course?
Ticket (Point) Dismissal – Courts may honor traffic school in lieu of assessing penalties for traffic offenses.

Benefit: Once a student successfully completes traffic school:

The violation will not appear on your driving record
Points associated with the violation will not appear on your driving record
In many cases (depending on the court), violation fines may be waived. However, court administrative costs may be assessed.

Court Order – Courts may require offenders to take traffic school as part of sentencing for traffic violations.

Benefit: Satisfy Court Order

Insurance Discount - Certain insurance companies may provide an insurance premium reduction for taking traffic school. Please confirm with insurance company prior to enrolling in the course.
4. What is the process for taking Tennessee traffic school for ticket dismissal purposes?
Contact the court and request permission to take traffic school
You must contact the court by the date listed on the citation. When contacting the court, you will need to provide the following:

Citation number
Citation date
Appearance date
Traffic violation (i.e., speeding, etc.)

The court will determine whether you are eligible for ticket dismissal or required to appear before a judge for further evaluation.

There is no guarantee the court will honor the request. The presiding judge will weigh the nature of the violation and past driving record when determining eligibility.

Enroll in and complete Traffic School by Improv's Tennessee Traffic School

If granted permission by the judge to attend Traffic School, enroll in the course by clicking here. Complete the course by the deadline indicated by the court.

Submit certificate of completion to the court.

Submit the certificate of completion to the court by the deadline indicated by the court. The court may specify how to submit the certificate of completion to them (i.e., mailed, faxed, or hand-delivered to the county branch.) If not specified, contact the court to ask for this information.
5. How long will this course take and are there timers?
The Tennessee traffic school course is designed to meet the Tennessee Department of Safety and Homeland Security's (DSHM) requirements for the 4-hour traffic school course. However, because the TN DSHM does not require the online course to be timed, it is possible to complete the course quicker. You complete the course entirely at your own pace, so how long it takes is completely up to you.
6. Do I have to take the course in one sitting?
No, but you can if you would like! Otherwise, you can take the course in increments as your time permits. Simply log out of the course when you need to, and log back in when you are ready! You will resume in the course right where you left off when you logged out.
7. What types of topics are included in the course?
Each of the six (6) course chapters focuses on topics such as:
Highway safety
Distracted driving
Defensive driving
Common traffic violations and collisions
Crash prevention
Alcohol- and drug-impaired driving
State traffic laws
Driving emergencies
Vehicle maintenance
8. Do I have to pass chapter quizzes and a final exam?
Yes, you do. Chapter quizzes are only 3 questions and you must answer two out of three questions correctly to pass the quiz and proceed to the next chapter. The quizzes will assist you in mastering the course material and preparing for your final exam. You will be provided with feedback on any incorrect answers, including an explanation of the correct answer.
The final exam is 20 multiple-choice questions, and you will need to score a passing grade of 80% or higher (16 out of 20 questions correct).
You may retake the chapter quizzes and the final exam as many times as you need to pass.
9. Is there any way I can fail the course?
Absolutely not! You will be allowed unlimited retakes on your chapter quizzes and final exam, so if you fail on your first try, you may simply retake both chapter quizzes and the final exam until you pass.
10. Is there a time limit to complete this course?
Deadlines are determined by the Tennessee courts, so you will need to complete the course prior to this deadline. However, we will not deactivate your course if you have already paid the course fee.
11. How long will it take to receive my certificate of completion once I complete the course?
You will be able to download and print your certificate within 30 minutes!