Florida HSMV Approved Experienced Driver Discount Course 100% Online.
Sign up in 30 seconds and try first chapter for FREE!
To receive your mandatory auto insurance discount, you must be age 55+ to enroll:
Traffic School by Improv Comedy Club was created over 20 years ago...
Written by professional Hollywood writers and fueled by laughs from the Improv Comedy Club
Only $34.95 $29.95
Fully approved by the state
Accepted by all Florida insurance carriers
No Proctored Exams
Easy Multiple-Choice Open Book Quizzes
Certificate in 30 Minutes
FREE BONUS – 4 Tickets to the Improv Comedy Club ($60 Value)
24/7 US Based Support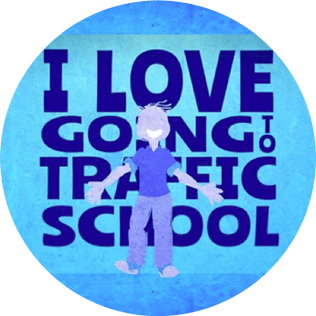 Florida Experienced Driver course by IMPROV is proud to be approved by the State of Florida to offer you a certified insurance discount course. View our certification.
Get started FAST
Take advantage of our free express registration to get going in less than one minute.
6 simple chapters on an easy to navigate page. Complete them now, or take as much time as you need. You won't have to complete the course all in one sitting because your progress is automatically saved. No commitment. No risk. Just sign up today, and enjoy our course right away.
Still not convinced? See what people just like you think about our course.
See testimonials from people who took our Florida online traffic school course.
Florida Experienced Driver Course & Insurance Premium Reduction
Useful Information to help you choose the right course
Are you 50 or older (55 in some cases)?
Did you know that taking our FL experienced driver program can help you save money on your insurance? Your premiums could drop by as much as up to 15%! Plus, our course is completely approved by the state DHSMV, which means that you're getting all the information necessary for you to become the best driver you can be.
A Experienced Driver Course That Won't Interrupt Your Life
Never worry about missing an event, dinner, or tee time with our 100% online Florida Experienced driver improvement course. You remain in control of when you learn the coursework, and can start and stop anytime, anywhere. Maintain your normal lifestyle without ever having to see a classroom!:
About Our FL Experienced Driver Course
If you've been out of school for some time, never fear! Our top priority is your success, and we tailor our courses to work for you. We divide the coursework into 6 short chapters which allow you to take in the information without being bombarded. The course also keeps things interesting with graphics and videos to help you explore the details. Remember: the course only moves as fast as you want to move—you are in control of your own custom experience!
After you've completed our Florida experienced driver course, you'll receive a certificate of completion. Once you've got your certificate, you can simply provide it to your auto insurance company to claim your premium discount!

When you are finished with the course, you can choose to have your certificate of completion either emailed or mailed to you. Once you receive it, you should submit it to your auto insurance company to get your discount.
Yes! Our Florida Experienced Driver course is 100% Florida DHSMV-approved.
Call us at any time at 1 (800) 660-8908 for friendly 24/7 customer support! Or email us at [email protected].