DMV Approved California Experienced Driver Online Course. Sign up in 30 seconds and get started!
Experienced Driver Course First Timer -
If you are age 55+ and it is your first time taking a Experienced Driver Course for insurance discount purpose, sign up here:
Experienced Driver 3 Year Renewal Course -
If you have taken a Mature/Experienced Driver Course before and you are here for a renewal course, please sign up here:
Need help? Call 24/7 free toll (800)660-8908 | Live Chat
* Please contact your insurance provider to determine the percentage of your premium reduction
Traffic School by Improv Comedy Club was created over 20 years ago...
Written by professional Hollywood writers and fueled by laughs from the Improv Comedy Club
Our CA Traffic School was created in California in partnership with the World Famous Improv Comedy Club to make it Fun, Fast, and Effective. Improv Traffic School's unique edutainment courses have won copious accolades from students and the media, resulting in our being named Best Traffic School year after year.
$34.95 $19.95 *
CA DMV Approved and Accepted by All CA insurance carriers
Short chapters
20 question multiple-choice exit quiz
Certificate Mailed Next Day
FREE BONUS – 4 Tickets to the Improv Comedy Club ($60 Value)
24/7 Support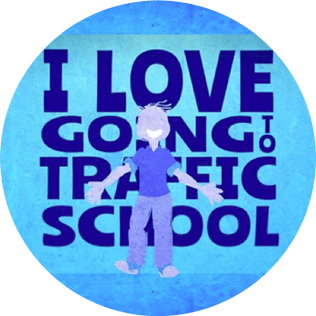 California Experienced Driver course by IMPROV is proud to be approved by the State of California to offer you a certified CA Online Traffic School. View our certification.
*State, Shipping and Special Processing Fees may apply.
Get started FAST
Take advantage of our free express registration to get going in less than one minute.
Six simple chapters on an easy to navigate page. Complete them now, or take as much time as you need. You won't have to complete the course all in one sitting because your progress in automatically saved. No commitment. No risk. Just sign up today, and enjoy our course right away.
Still not convinced? See our testimonials.
From students who took our Traffic School in California.
Do I Qualify for a Experienced Driver Discount?
More information to help you make the right choice.
There are relatively few requirements for qualifying for a experienced driver discount. In general, you qualify for a experienced driver course if all of the following apply:
You are 50 years of age or older (55 in some cases)
You have confirmed with your auto insurance company that they provide a premium rate reduction for taking an approved Experienced Driver (Driver Improvement) Course. Please note that California law allows insurance companies to determine the discount percentage, but it typically ranges from 5% up to 15%. After you successfully complete Experienced Driver course, you must submit your certificate of completion to your insurance company to activate the discount.
You have a good driving record. Insurance companies can refuse to give you the experienced driver discount if you have a poor driving record.
If you are at least 50 years of age and are interested in receiving a experienced driver discount, it is best to contact your insurance company prior to taking the course to determine:
if your insurance company offers an insurance premium discount for taking a experienced driver course.
if you are eligible to receive the discount (your driving record is good enough to qualify).
the discount percentage and total discount you would receive on your auto insurance premium.