Which Florida course should I choose?
See why over 2 million students picked us as the number one choice...
Written by professional Hollywood writers and fueled by laughs from the Improv Comedy Club
Cut The Cord
Access your traffic school course anywhere, anytime from any device.
We just ask that you don't do it while driving.

Traffic School by Improv Comedy Club was created over 20 years ago...
Written by professional Hollywood writers and fueled by laughs from the Improv Comedy Club
Only $25.50 $11.50 *
No Proctored Exams
Easy Multiple-Choice Open Book Quizzes
Certificate in 30 Minutes
FREE BONUS – 4 Tickets to the Improv Comedy Club ($60 Value)
Improv Traffic School is proud to be approved by the State of Florida to offer you a certified FL Online Traffic School. View our certification.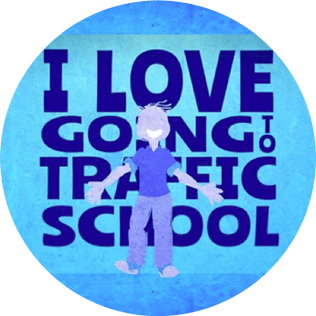 *State, Shipping and Special Processing Fees may apply.
"Traffic school designed with you in mind"
Complete at your pace on your time at your place
Get started FAST
Take advantage of our free express registration to get going in less than one minute.
10 simple chapters on an easy to navigate page. Complete them now, or take as much time as you need. You won't have to complete the course all in one sitting because your progress is automatically saved. No commitment. No risk. Just sign up today, and enjoy our course right away.
Still not convinced? See what people just like you think about our course.
See testimonials from people who took our Florida online traffic school course.
Florida Traffic School Laws
Useful Information to help you choose the right course
The Florida Department of Highway Safety and Motor Vehicles, simply referred to as the Florida DMV, is responsible for enforcing driver's license rules and regulations. At times, you may be required by the Florida DMV to attend a local traffic school. For example, if you receive a speeding ticket or any other moving violation, you will have three choices on how to proceed. You can elect to attend the traffic school, pay the specified fine amount, or challenge the ticket on the given court date. The case has been opened in the Florida county in which the violation was issued; you must notify the county clerk of your election. You can elect to attend the traffic school, pay the specified fine amount, or challenge the ticket on the given court date.
You can voluntarily choose to attend traffic school to enhance your knowledge of defensive driving habits, or receive a discount on your automobile insurance policy.
Benefits of Choosing Traffic School
When choosing to attend a traffic school following a traffic violation, you may receive the following benefits:
Car insurance rates will not increase and the policy will remain active regardless of the traffic violation, unless you were charged with an at-fault accident.
Points will not go against your Florida driving record.
Your fine will likely be reduced.
Rules for Attending Traffic School
In Florida, you may attend a traffic school to avoid points against your driving record up to five times per lifetime. You may attend for the purpose of driver development once a year. If you were charged with a non-criminal moving violation without having a commercial driver's license (CDL), you can go to a Florida traffic school or basic driver improvement (BDI) to prevent points from going against your driving record.
No points will be charged when attending a basic driver improvement course. Additionally, you will maintain your safe driving status.
Inform the county clerk that you want to attend the basic driver improvement course before paying the initial fine. However, if you have already paid the fine, you will not be eligible to attend the course for the purpose of avoiding points.
You will find the list of options on the back of the traffic citation. You will have up to 30 days to choose to attend a traffic school, or one of the other options.
Requirements for Traffic Collision Avoidance Course
The following instances require one to take a traffic collision avoidance course, which is also referred to as TCAC:
You were the driver charged as the at-fault driver in an accident, and another driver or passenger was injured to the point of hospitalization.
You were involved in two or more accidents in a period of two-years, both of which produced property damage of more than $50.
The court appointed judge could also order you to attend an 8-hour Aggressive Driver Course. This course is different from an intermediate or basic driver improvement course, as it focuses more on avoiding and reducing aggressive driving habits.
In some cases, judges in some Florida counties require drivers to attend an 8-hour course even if they have already attended a 4-hour course within the last year.
Even if you are required to attend a traffic school due to a traffic violation, you will reap the benefits of the information provided. Always check with a reputable Florida traffic course provider, such as Improv Traffic School, to see what courses are available.
Useful Learning Resources: