Accepted By All California Courts
Only 6 Short Chapters

Get Your Certificate in 30 Minutes

100% Online
Select this course if you received a traffic ticket or were ordered by the court to attend traffic school.
Drivers education for a CA learners permit for new driver 16 – 18 years of age.
Select this course if you were referred by your insurance company for Policy Discount / Mature Driver Program.
See why over 3 million students picked us as the number one choice...
It happens to everyone - but we here at improv have your back! It's our mission to help you get through it with a smile.
Traffic School by Improv Comedy Club was created over 20 years ago...
Written by professional Hollywood writers and fueled by laughs from the Improv Comedy Club
Our CA Traffic School was created in California in partnership with the World Famous Improv Comedy Club to make it Fun, Fast, and Effective. Improv Traffic School's unique edutainment courses have won copious accolades from students and the media, resulting in our being named Best Traffic School year after year.
Only $34.95 $19.95

We are accepted by all CA courts

Only 6 Chapters / No Timers Required

25 question multiple-choice exit quiz

Certificate in 30 Minutes

FREE BONUS – 4 Tickets to the Improv Comedy Club ($60 Value)

24/7 US Based Support

Free mobile app
Improv Traffic School is proud to be licensed by the State of California to offer you a certified CA Online Traffic School. View our certification.
"Traffic school designed with you in mind"
Complete at YOUR pace on YOUR time at YOUR place.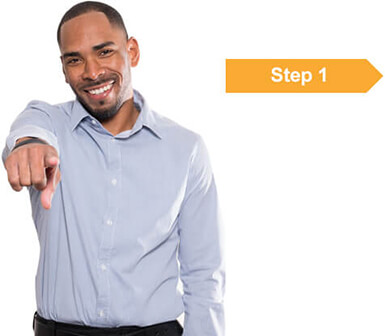 GET STARTED FAST
Take advantage of our free express registration to get going in less than one minute. We are confident you will like the simplicity of our traffic school course, but want you to be your own judge. No commitment. No risk. Just sign up today, choose from a variety of a la carte options, and then make your payment. Enjoy your course right away.
COMPLETE THE COURSE
Proceed and complete the course all at once or a little at a time. There are 6 short chapters, 5 question review quizzes (no passing grade required), and a 25 question exit quiz. Continue on any device at any time. This is the fastest course allowed under the California Law.
100% Money Back guarantee.
YOU ARE DONE
Completions are automatically and immediately electronically reported on your behalf to the CA DMV. Your CA traffic court will then apply your completion report to your case within 24 hours.
HAVE FUN
Improv Traffic School was created with a single mission in mind, to offer you a fun and simple alternative to traffic school. Since then, we have helped over 3 million students and we would now love to help you.
Still not convinced? See our testimonials.
From students who took our Traffic School in California.
This was really a fun way to learn. I learned a lot. Material was well prepared with good laughs and good examples.

I have no complaints about the course. The info was provided in a straightforward and easy to digest manner. Big thumbs up!

This traffic school was quite entertaining and easy to complete. I would definitely recommend this to all friends and family.

The information is abundant but very well put. I am glad I did this traffic school. I became aware of many things I did not know. Very comprehensive. Very good course.

Kimberly B., San Diego, CA

With 30 years of driving experience I still learned some good tips and am confident I will be a better driver after taking this course.

This was my first time getting a ticket, and having to complete traffic school. I feel that I learned a lot, it was a good refresher since I had my driver's license for more than 20 years!

Not that I habitually get tickets, but this was the best traffic school I've used. The chapters were not horribly long and tedious, but reasonable and even interesting. The comedy was fun!

This was great! I learned a lot and when driving now I'm really thinking about what is happening around me based on the ideas shared during the program. The information was informative, engaging, entertaining and most importantly raised my personal safety bar.

Dana B., Santa Monica, CA

Great online traffic school course. Quick and easy. Made would have been a very long and drawn out process a delightful one.

Armando D., San Diego, CA

Thanks for making Traffic School not an odious task. I have recommended your site to others, should they ever need to take Traffic School.

Stephanie Y., Sacramento, CA

The course material was easy to follow. I enjoyed the jokes and comedy video breaks. I would recommend this provider to others.

Awesome traffic safety course. I learned some new things, brushed up on some old ones. I would definitely recommend taking your online class.

The Improv Traffic School is easy to use, and they have a very easy to understand way of presenting the material. Their staff is always helpful.

Richard P., Santa Barbara, CA

Improv Traffic School made it simple and interesting to go through the material. It reminded me of some driving precautions that I sometimes take for granted.
Do I qualify for California Traffic School?
More information to help you make the right choice.
There are relatively few requirements for attending traffic school. In general, you may attend if the following applies:
Your driver's license is valid.

You were driving a noncommercial vehicle when the offense occurred.

Your ticket involves a moving violation.

The court offers a notice indicating possible eligibility for traffic school in California.
If your driver's license is a noncommercial license and the court allows you to attend a California Traffic School for an eligible offense, it will change how the offense appears on your record.
In this instance, once you complete the approved traffic school, you'll receive a confidential conviction. This means that the incident will appear on your driving record with the DMV; however you will not receive the point that hurts your driving record and causes insurance rates to soar.
In certain circumstances, the court may offer traffic school as an option to drivers who have commercial licenses, but only if the offense occurred in non-commercial vehicles. In these instances, the conviction will appear on record with the DMV but the point, again, will not.
It's important to note that if you do qualify to attend driver school and decide not to do so, your auto insurance rates may be negatively affected by that decision.
Not all California driving offenses, however, qualify for driving school in the state of California. You may not opt for driving school in the following instances:
Non-moving violations, such as parking.

Offenses mandating court appearances.

Equipment-related offenses.

Infraction offenses.

Offenses occurring under the influence of alcohol or other substances.

Offenses occurring in commercial vehicles.
You're also ineligible for traffic school if you've attended within the past 18 months for another approved offense.
Other reasons exist that would exclude you from utilizing traffic violator school. You can find those in the California Rules of Court. The specific rule is: rule 4.104.
You should consult with a qualified attorney if you were deemed ineligible for traffic school and believe you should be eligible. You should never, however, sign up for traffic school without court approval of traffic school attendance ahead of time.
What happens when you decide to enroll in traffic school?
If the court allows you the opportunity to attend traffic school, you must complete the course by the court required date as to not receive points on your record for the violation.
People with non-commercial driver's licenses will receive confidential convictions on their DMV records, while those with commercial driver's licenses will receive a general conviction both without the corresponding point.
You will be required to pay the ticket first, then an administrative fee to the court, as well as the traffic school fee for attendance.
You must request permission from the court, by the ticket's due date, if you decide to attend traffic school without first going to court.
Once you complete the course, the traffic school will let the DMV know so appropriate action on their end can be taken.
For any other questions?