TRAFFIC SCHOOL & DEFENSIVE DRIVING
Get Your Certificate In 30 Minutes
See why over 3 million students picked us as the number one choice...
Written by professional Hollywood writers and fueled by laughs from the Improv Comedy Club
Cut The Cord
Access your Defensive Driving course anywhere, anytime, and from any device.
We just ask that you don't do it while driving.

Traffic School by Improv Comedy Club was created over 20 years ago...
Founded in partnership with the World Famous Improv Comedy Club.
Our Traffic School was created in partnership with the World Famous Improv Comedy Club to make it Fun, Fast, and Effective. Improv Traffic School's unique edutainment courses have won copious accolades from students and the media resulting in our being named "Best Traffic School" year after year.
100% Online
Voted #1 Best Traffic School
Instant Certification
Easiest courses allowed by Law
4-Free VIP Tickets to the Improv Comedy Club $60 Value (1)
No Garbage Fees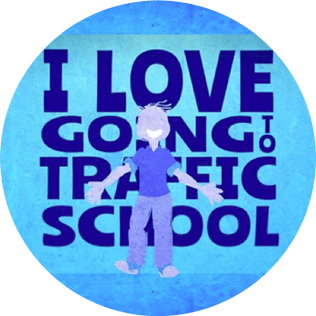 (1) Not available in all states or at the clubs located in the casino.
30-min Certificate Processing Not Available in TX and VA
Get started FAST
Take advantage of our free express registration and get going in less than one minute.
Simple chapters on an easy to navigate page. Complete them now, or take as much time as you need. Your progress is automatically saved, so you don't have to worry. No commitment. No risk. Just sign up today, and enjoy our course right away.
Have FUN
"I just LOVE going to traffic school"...said no one, ever. To which we said EDUTAINMENT.
"A form of entertainment designed to educate as well as amuse" - Wikipedia.
Created in collaboration with the world-famous Improv Comedy Club over 20 years ago with a simple notion that defensive driving school doesn't have to be dry and boring. Duh, right?
Still not convinced? See our testimonials.
From students who took our Traffic School.
So many choices, which one do I pick?
More information to help you make the right choice.
Tickets & Violations
Improv traffic school and defensive driving courses have undergone numerous traffic safety studies and, time after time, have proven to be effective in reducing future traffic collisions and traffic tickets.
About Improv Traffic School
Interactive Education Concepts (IEC), under the trade names Traffic School by Improv, Improv Traffic School, and Driver License Direct by Improv, has been providing behavior-based driver education, traffic school, and defensive driving programs to satisfied students for nearly 20 years. Improv has won numerous awards from the media and other organizations over the years for its unique curriculum which is written by professional Hollywood writers and based on humor.
Customer satisfaction is Improv's #1 goal, which is validated by the company's superb A+ rating with the Better Business Bureau.
Fun and Not Boring
While the topics contained in our curriculum relate to very serious traffic safety matters, we use humor as a tool for learning, which has proven to be highly effective. We are proud to announce that we are one of a very few courses in the nation that have undergone a numerous independent studies and have PROVEN TO REDUCE TRAFFIC CRASHES AND FUTURE VIOLATIONS by 64%. This claim is substantiated by two independent studies conducted by the Florida DHSMV.
Effective
Extensive research has proven that most crashes occur as a result of the human element. Lack of technical knowledge rarely causes a collision. More commonly, it is attributed to the wrong attitude of the driver.
Using this research as a foundation, the course was created by psychologists who specialize in the psychology of driving; incorporating our approach of combining education and entertainment which actually makes learning fun!
Courses Approved
Our traffic safety education courses are approved by a number of jurisdictions across the country for traffic school, defensive driving, traffic/driving safety, teen drivers education, and Point/Insurance Reduction Courses, including: Arizona Supreme Court, California Superior Courts, California Department of Motor Vehicles, Delaware Department of Insurance/DMV, Florida Department of Highway Safety and Motor Vehicles, Idaho Division of Motor Vehicles, Michigan Department of State, Missouri Department of Transportation, Nevada Department of Motor Vehicles, New Jersey Motor Vehicle Commission, New Mexico Department of Transportation, New York Department of Motor Vehicles, Texas Education Agency, and Virginia Department of Motor Vehicles.