Georgia Defensive Driving
You will be up and running in less than 30 seconds
You're almost ready to start your Georgia course!
You will be up and running in less than 30 seconds
Which Georgia course should I choose?
Select this course if you were offered a defensive driving / mature driver course discount by your insurance company. We will provide you with an official completion certificate at end of the course.
Select this course if you were required by your employer to take a GA defensive driving course. We will provide you with an official completion certificate at end of the course.
See why over 3 million students picked us as the number one choice...
Written by professional Hollywood writers and fueled by laughs from the Improv Comedy Club
Cut The Cord
Access your Georgia Defensive Driving course anywhere, anytime from any device.
We just ask that you don't do it while driving.

Defensive Driving by Improv was created over 20 years ago...
Founded in partnership with the World Famous Improv Comedy Club.
Our Georgia Defensive Driving School was created with the World Famous Improv Comedy Club to make it Fun Fast and Effective. Improv Traffic School's unique edutainment courses have won copious accolades from students and the media resulting in our being named Best Traffic School year after year.
Certificate in 30 minutes
Voted #1 Best Defensive Driving School
Only 10 Chapters
No testing
No minimum time required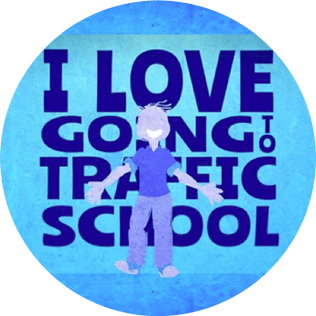 We are pleased to be approved by individual GA courts.
Get started FAST
If you are not ready to pay, you can start the course now with no obligations just pay at any time before you complete to get full credit.
Still not convinced? See Our Testimonials.
From students who took our Defensive Driving School in Georgia.
Defensive Driving Georgia
More information to help you make the right choice.
Defensive Driving Classes
Taking defensive driving classes can help an individual become a safer driver as well as possibly reducing the chance of being in an accident or getting a ticket. Those interested in taking a Georgia defensive driving class have several options. A list of all the DMV approved defensive driving classes and courses can be found on the Georgia Department of Driver Services website.
It should be noted that at the current time online classes for defensive driving are NOT ACCEPTED by the Georgia Department of Driver Services.
Driving Course Ordered by the Court
A Georgia defensive driving course may be required by the court if you have recently received a traffic ticket. You may be able to have the ticket dismissed if the court permits you to take a defensive driving class. A class may also allow you to reduce the number of points from your driving record. You would need to ask the court specifically handling your case.
Car Insurance Benefits
Some insurance companies give discounts if a driver completes a defensive driving course. Drivers should check with their insurance agent regarding their eligibility. Standards regarding what types of classes will be accepted by the insurance company may be different than those required from the court.
Traffic Courses in Georgia
No matter why you would attend traffic school there are several points the program will cover. A few would include good driving habits, Georgia traffic laws, defensive driving strategies, rules of the road, and the consequences of drinking or using drugs while driving.
Usually, you would need to pass a test at the end of the course to receive a certificate stating you've successfully completed the training. You would then take the certificate for completing the Georgia defensive driving class to the court and your insurance agent.
Useful Learning Resources: