Defensive Driving NY
You will be up and running in less than 30 seconds
You're almost ready to save on your insurance!
You will be up and running in less than 30 seconds
Which New York course should I choose?
See why over 3 million students picked us as the number one choice...
Written by professional Hollywood writers and fueled by laughs from the Improv Comedy Club
Defensive Driving by Improv was created over 20 years ago...
Save 10% on NY Auto Insurance
Created by the famed Improv Comedy Club, our Improv Defensive Driving NY course provides a convenient and cost-effective way to complete your defensive driving class online. Based on a simple notion that a NYS Approved Defensive Driving Course doesn't have to be dry and boring, our online NYS Approved defensive driving course has undergone numerous studies and has proven effective in reducing future tickets and accidents.
Only $27.95 *
Proof of completion in 30 minutes
Voted #1 Best Defensive Driving School
Only 10 Chapters
No Final Exam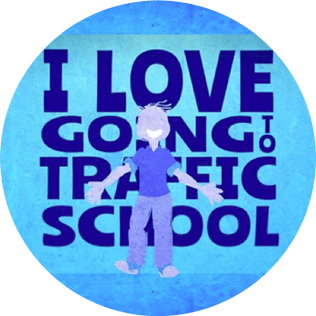 We are pleased to be certified by State of New York for our New York Defensive Driving School online. View our certification.
*State, Shipping and Special Processing Fees may apply.
Insurance Discount
NY licensed motorists are eligible to receive a minimum 10% discount in the base rate of your auto or motorcycle liability and collision coverage. Simply complete our New York DMV-approved Defensive Driving Course and turn in your official certificate to your insurance agent. This discount will remain in effect for 3 years. If every licensed driver in your household takes the course, you could potentially save hundreds on your auto insurance!
Fastest Course Allowed by NY Law
Take advantage of our Express Registration and Free Electronic Proof of Completion to start saving today.
Still not convinced? See Our Testimonials.
From students who took our Defensive Driving School in New York.
Defensive Driving NY
More information to help you make the right choice.
Following are the steps necessary to attend a NY defensive driving course online and get your auto insurance discount and point reduction:
Every three years, all family members who are a principal driver of a vehicle on the insurance policy should take the NYS defensive driving course - Each driver will receive a 10% discount on the auto insurance policy.
Example: Four family members with four vehicles on the policy will save 40%!
Review the list of NYS DMV-Approved PIRP Providers.
Choose the best online defensive driving course for you.
Register for the NY State defensive driving course online as soon as possible
Take and complete the NY online defensive driving course. Complete the course at your convenience in the same day or over 30 days; it's up to you!
Log back into the course 30 minutes after completing the NY defensive driving class to download and print two copies of your temporary (Insurance Copy) certificate of completion . Retain one copy for your records and submit the other copy to your insurance company to process your insurance rate discount. Please note: Your original certificate of completion will be mailed to you the very next day after you complete the course.
Begin saving money on your auto insurance! Repeat every three years to renew and retain your insurance rate discount.
The defensive driving school NY will electronically report your completion to the NYS DMV within 14 days so that the DMV can process your four (4) point reduction against driver license suspension (points received within the past 18 months). Take the NY defensive driving course online every 18 months for point reduction/suspended license prevention purposes.
About the Course
What is I-PIRP?
I-PIRP is an acronym for the Internet/Alternate Delivery Method Point and Insurance Reduction Program.
Who is eligible to take this course?
Any New York driver is eligible for this defensive driving course and will save money on their insurance whether they have points on their driving or not.
Will I save more if members of my family take the course?
Yes, The insurance premium will apply to all motor vehicles principally operated by members of the family who complete the course. Please note that the discount can be applied to only one driver for each covered vehicle. To confirm the exact amount you will save, please contact your insurance agent.
How long does it take to complete an I-PIRP course?
State rules require that all I-PIRP courses are a minimum of 320 minutes of instruction time. The good news - you have 30 days to complete and can log in and out as many times as you like. The course is accessible 24/7.
How much time does your course take to complete?
320 minutes. All NY DMV approved courses are at least 320 minutes long to meet requirements of the NYS DMV for the Defensive Driving program. You now have an option of completing the course online or attending a classroom with one of our certified affiliates.
Who should take the defensive driving PIRP course?
Each person with a New York driver license listed as a principal operator on an automobile policy must take this course in order to be eligible for a discount. Example: if a family consists of a husband, wife and a teenaged driver who own 3 automobiles, all three operators must take the course to be eligible for a discount on each automobile.
Can I complete the NY Defensive Driving Course Online?
Yes. We are one of very few courses that can either be completed online or in a classroom. In addition, due to our proprietary validation system, you will not be required to take a proctored exam once you are done with the course. Which means - you can do it ONLINE, 100%!
Is your website secure?
Yes. The DMV requires that all I-PIRP course providers provide secure websites that protect the personal information of those who take the courses.
How is your Course different from others?
We are the only course that is allowed to use humor to teach what can be a very dry subject. We figure if you enjoy the presentation you will learn more. Also, because of our unique technology this course is not required to administer final exams or send you for outside ID verification.
After I complete the New York Defensive Driving course, how do I receive the point reduction?
We will notify the NY DMV after you complete the course. A notice will then be entered on your New York driving record, and the NY DMV computer will automatically reduce your active point total by up to four points. "Point reduction" means the NY DMV will not count up to four points on your driving record toward license revocation or suspension. Points must have been applied to your driving record within the past eighteen (18) months to qualify for reduction with this course. We will also mail you a certificate of completion to present to your insurance company.
Do I receive point and insurance reduction if I take an I-PIRP course?
Yes. When you complete an I-PIRP course, you receive the same benefits as when you complete a classroom PIRP course. You can reduce your driver violation point total by a maximum of four points, and you can save ten percent on your auto liability and collision insurance premiums.
How does the I-PIRP course compare to the classroom course?
Both the classroom PIRP course and the I-PIRP course have very similar content and information, and both courses include 320 minutes of instruction. The classroom course is given in one daytime session or two evening sessions. You can take the I-PIRP course from home, at a convenient time for you. You can take the I-PIRP course at your own speed within the 30-day period.
Can I log off and continue an I-PIRP course at a later time or use different computers for separate course sessions?
Yes. You can log in and out of the course as many times as you wish, allowing you to take the course in increments rather than all at one time. However, the NY DMV requires that you complete the I-PIRP course within 30 days of the date you register for the course. You can complete the course in as many sessions as necessary, but you must complete the course within 30 calendar days of registration. Your data will be stored on-line for each course session. You bill be assigned a user ID (your DL #) and a password (which you choose) when you register for the course. You can use your ID and password to log in on any computer that can access the Internet with an acceptable connection.
Can teen drivers take the course?
YES, This defensive Driving course saves money and increases driver's awareness. It makes an excellent gift to give to a youthful operator.
Are there tests or a final exam for our I-PIRP course?
Because of our unique technology you can complete our course without any Final Exams Although there are three simple questions at the end of each chapter and you are only required to get one answer right.
What personal information is required to take the course?
We collect certain personal information from you in order to verify your identity and your participation. This includes identity information like the Client ID number from your NYS driver license and your name and date of birth. Identity and participation information consists of biometric data-like keystrokes. We also collect credit card information for the course fee. Under the I-PIRP requirements, your personal information must be (and is) protected. Our website is secure and we do not share your personal information. Please read our privacy policy for more information.
What is done to ensure that the person who registers for the course is the person who takes the course?
We use a biometric keystroke method to validate that the person who registered for the course is the same person who takes the course. Any person who attempts to defraud the system or who accepts a course completion certificate and its associated benefits without having personally completed the entire course has committed a crime and may be subject to prosecution, fines and imprisonment.
How often can I take the I-PIRP course for point reduction?
Every 18 months four (4) points can be reduced on your driving record and every three years for insurance reduction.
How often can I take the I-PIRP course for insurance reduction?
Your certificate of completion submitted to your insurance company will be valid for three (3) years of insurance rate reduction.
What is the cost of an I-PIRP course?
The cost is set by the course sponsor and the fee varies from one course to another course. Your cost is stated clearly before you register for the course. It is to your advantage to compare courses and their fees. We pride ourselves on being one of the more affordable and best value courses out there.
Defensive Driving Courses Available In New York State
Defensive driving courses in New York state are typically called point and insurance reduction programs, or PIRP for short. These courses are meant to equip drivers with the knowledge and skills that are necessary to remain safe while behind the wheel. New York drivers who successfully complete a defensive driving course can have up to a maximum of 4 points taken off of their New York state driving records.
New York's Defensive Driving Course Details
New York state drivers who would like to participate in a defensive driving course must enroll in one that is administered by an approved classroom provider. Otherwise, they won't be eligible for the driving record point reduction. The course must be taught by a certified instructor and drivers must partake in the course's full 320 minutes.
Those who would rather participate in a defensive driving course from the comfort of their homes can choose to complete an online course from an approved provider. Many favor the online option as it is available at any time of the day. Drivers can complete the coursework from any location with an Internet connection. The other benefit of the online course is that students can pause their progress at any point and resume their coursework later on when the time is right. This is ideal for individuals with hectic schedules who find it challenging to participate in a 320 minute sit-down course in a physical classroom.
What's Necessary To Participate In A New York State Defensive Driving Course
Those who choose to participate in the online version of New York state's defensive driving course will be required to complete it within 180 days of their initial registration. Anyone who fails to pass the course within this time period will be failed and will not receive a refund. The course also requires an up to date New York state driver's license.
Drivers should also be aware that the successful completion of an approved defensive driving course will not forgive a driver responsibility assessment fee or prevent a suspension or mandatory revocation of a driver's license.
The Benefits Of Participating In A New York State Defensive Driving Course
Once a driver has successfully completed an approved defensive driving course NY, he/she will be eligible for a 10 percent reduction in his/her auto insurance rate for the next 3 years. New York state drivers can participate in a defensive driving course once every three years in order to continue receiving lower auto insurance premiums. Those who successfully complete the defensive driving course will also have up to 4 points removed from their New York State driving records.
A certificate of completion will be mailed from the course provider within 45 days if the course was completed in a physical classroom. Those who successfully complete an approved online defensive driving course will receive the certificate within 14 business days. This certificate should be copied and presented to your auto insurer within 90 days of finishing the course. Those who don't receive their completion certificates 8 weeks after completing the course should reach out to the course administrator for assistance.