See why over 3 million students picked us as the number one choice...
Traffic Tickets. It happens to everyone - but we here at Improv have your back! It's our mission to help you get through it with a smile.
Cut The Cord
Access your Kentucky Defensive Driving Course anywhere, anytime from any device.
We just ask that you don't do it while driving.

Defensive Driving by Improv was created over 20 years ago...
Founded in partnership with the World Famous Improv Comedy Club.
Our KY defensive driving course was created in California in partnership with the World Famous Improv Comedy Club to make it Fun, Fast, and Effective. Improv Traffic School's unique edutainment courses have won copious accolades from students and the media, resulting in our being named Best Traffic School year after year.
Only $39.00
Only 6 Short Chapters
Proof of completion in 30 minutes
Voted #1 Best Defensive Driving School
KY Transportation Cabinet Approved
24/7 Support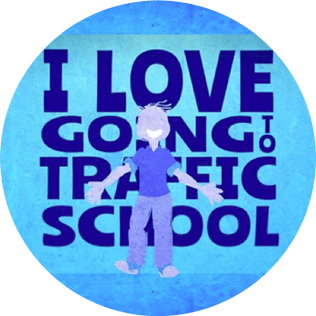 *Please check with your court and/or insurance carrier to confirm their acceptance of our nationally certified defensive driving course
And you are DONE
Just complete 6 easy chapters.
Our Kentucky Defensive Driving Course is completed online, making it quick and easy. Start at work (it will be our little secret), do a little at lunch, come back another day over a cup of coffee at your favorite coffee shop, and you can always do it at home! Your pace, your time, your place.
Still not convinced? See Our Testimonials.
From students who took our Defensive Driving Courses in Kentucky.
Q: Why should I take KY Traffic School?
A: You are most likely taking our course because:
You received a traffic ticket and want to get the points removed from your driving record and/or
You do not want your traffic violation reported to your insurance company, and don't want an increase in your auto rates.
Q: Is this an approved course?
A: Yes! We are the only online course approved by the State of Kentucky as well as the Kentucky Division of Driver Licensing.
Q: Am I eligible to take a Kentucky Traffic Safety Course?
A: You are eligible to take this course for ticket dismissal if:
You received a traffic citation and your court referred you to take traffic school to dismiss it.
You possess a valid Kentucky driver's license.
You have not taken a KY defensive driving course in the last year.



You are eligible to take this course for point reduction if:

You received a letter from the Division of Driver Licensing (DDL) permitting you to take the course. You most likely will have to call them to request permission.



If you possess a commercial driver's license, you are eligible if:

E. You received a traffic citation and you court referred you to take traffic school AND you received permission from the DDL. However, the violation will remain on your 3-year and 5-year driving records.
Q: How long is the course?
A: You are required to spend a minimum of four hours in the course, however! You can log off and on as often as you like, whenever you like! You can complete it at your own pace.
Q: How often can I take the course?
A: You can take the course once every 12 months per state law.
Q: What will I learn in this course?
A: You will learn:
Defensive driving skills
Main road and highway safety tips
Kentucky traffic laws
The Kentucky point system
Other things you didn't know that will help you become a better driver
Q: Are there any tests? Will I get a grade or score?
A: There are pass-only quizzes at the end of each chapter. If you answer any of the three multiple-choice questions incorrectly, then the program will show you the correct answer(s). You can re-take these quizzes until you answer 3 out of 3 appropriately. The quizzes are designed to help you prepare for the final. You will then be graded on the final. See "final" for further details.
Q: Is there a final?
A: Yes, there is a very easy, 30 multiple-choice questions final quiz. As long as you get 24 correct, or 80% correct, you will pass. Students are allowed three attempts to pass the final. If you happen to fail, you will need to re-register for the course, and take it again.
Q: How will taking this course affect my driving record?
A: Your completion date and time of the course will show up on your 5-year driving record. This record is reviewed by government agencies including law enforcement departments and courts. It does not show up on your 3-year record.
Q: When do I need to complete the course by?
A: You have 30 days to complete the course per Kentucky law. If you do not complete the course in that amount of time you will be forfeiting your eligibility for point reduction. Be sure to mark your calendar and finish on time!
Q: Can I get an extension?
A: You can ask for an extension from your court, however, many courts do not allow this. It will be decided by the judge whether or not to grant you an extension or give you permission to reschedule.
Kentucky Defensive Driving
More information to help you make the right choice.
Upon getting a traffic violation, you could be required to go to Kentucky traffic school. The class you are required to complete needs to be recognized by the Kentucky Transportation Cabinet.
You may also save on car insurance with a safe driver discount after completing your traffic school class.
Finishing a course ensures you have gained the knowledge needed to practice defensive driving techniques that will help you avoid future accidents and violations.
Here you will find information regarding defensive driving courses for Kentucky and the options available for enrolling in a course, as well as what you need to do after successful completion.
Get a Ticket Dropped with Kentucky Traffic School
If you complete a defensive driving course, you may be able to get your ticket dropped along with the accompanying points against your license.
The following reasons may qualify you for a defensive driving course:
Conviction of a traffic offense.
Having a license in good standing.
A referral by your traffic court.
NOTE: You can only enroll in Kentucky traffic school one time every 12 months for the purpose of getting a ticket dropped.
If traffic school becomes mandatory, your court and the DMV will send you details outlining the requirements.
Opting to take the course online means you need to complete the course within 30 days to keep your license from being suspended.
Choosing the classroom version of the course requires that you enroll in under 30 days after being notified.
NOTE: Not qualifying for traffic school means you cannot have your ticket dropped and points will likely be added to your driver's license. Too many accumulated points puts you at risk of a license suspension.
What to Expect in Kentucky Traffic School
In a defensive driving course, you can expect to see topics such as:
How to drive defensively.
Safe driving mentality.
Traffic laws of Kentucky.
Licensing processes.
Road safety information.
Accident avoidance.
Alcohol/drug information.
This traffic school course will take about 4 hours of your time.
Passing of a final exam will be required to complete the course.
After receiving a passing grade on your exam, you may either get a certificate or your results will be electronically transmitted to the DMV or your traffic court.
If you would like to get more information regarding what you need to turn in after completing the course, please consult:
The Kentucky Transportation Cabinet.
The court handling your ticket.
Your auto insurance provider.