Accepted By All Indiana Courts
Only 6 Short Chapters

Get Your Certificate in 30 Minutes

100% Online
Get ready to start your Indiana course!
You will be up and running in less than 30 seconds.
Choose this course if you have received a formal notice or were referred by the Indiana Bureau of Motor Vehicles (BMV) or by a court to complete a Defensive Driving - Driver Safety Course (DSP).
The only comedic DSP course approved by the state.
This option allows you to complete the entire course 100% online at your own pace.
Same as the online course, but the course is mailed to you on DVD.
Choose this course if you are under the age of 18 and getting your driver license for the first time.
See why over 3 million students picked us as the number one choice...
It happens to everyone - but we here at improv have your back! It's our mission to help you get through it with a smile.
Cut the Cord
Access your Indiana Defensive Driving course anywhere, anytime, and from any device.
We just ask that you don't do it while driving.
Defensive Driving by Improv was created over 20 years ago...
Founded in partnership with the World Famous Improv Comedy Club.
Created by the famed Improv Comedy Club, our Improv Defensive Driving Course provides a convenient and cost-effective way to complete your defensive driving class online. Based on a simple notion that a defensive driving course doesn't have to be dry and boring, our Indiana Defensive Driver Course has undergone numerous studies and have proven effective in reducing future tickets and accidents.
Only $39.95 $29.95

100% Online

Official BMV, Court and State Approved

Satisfies Indiana BMV and/or Court Order

Only 6 Chapters

Proof of completion in 30 minutes

Voted #1 Best Defensive Driving School

24/7 U.S. Based Support

No Final Exams
Improv Traffic School is proud to be licensed by the State of California to offer you a certified IN Online Defensive Driving Course. View our certification.
"Defensive Driving designed with you in mind"
Complete at YOUR pace on YOUR time at YOUR place.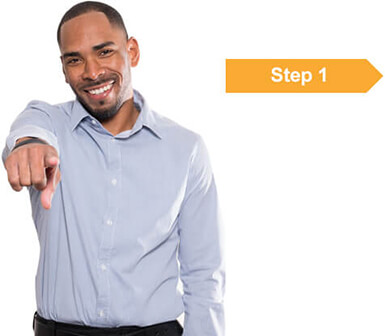 REGISTER & TRY ONE CHAPTER FREE
We are confident you will like the simplicity of our traffic school, but want you to be your own judge. Just click here and start the first chapter - no payment needed at this point. Get full chapter credit if you decide to continue, no obligation if you don't.
COMPLETE THE COURSE
Proceed and complete the course all at once or a little at a time. There are 6 short chapters, 4- question review quizzes (no passing grade required), and a 1-question final. Continue on any device at any time. We stand behind your satisfaction with a
100% Money Back guarantee.
YOU ARE DONE
We report your completion to the IN BMV and provide a FREE DOWNLOADABLE PROOF OF COMPLETION which you can print from your account within 30 minutes - YOU ARE DONE!
HAVE FUN
Improv Comedy Traffic School was created with a single mission in mind, to offer you a fun and simple alternative to those boring traffic schools. Since then, we have helped over 3 million students and we would now love to help you!
Still not convinced? See our testimonials.
From students who took our Defensive Driving Courses in Indiana.
…Easiest Defensive Driving School Class…

This Indiana Defensive Driving Course is the best comedy defensive driving course around.

Lenny K., Bloomington, IN

Nobody likes to take a defensive driving class. But if you have to go, Improv is the best.

I actually learned things that I either forgot or just didn't know.

Moesha B., Fort Wayne, IN

This is by far the most fun, least painful and boring course I've ever taken. I even learned a few things. Thank you!

LOVE IT … IF I NEED TO EVER TAKE CLASS AGAIN I WOULD GO TO YOU FIRST.

I got so much out of this. I truly feel like a better, more aware driver. Thank you.

Much simpler than having to drive 30 miles to the nearest class!

Wendy I., Indianapolis, IN

This was a painless thing to do, and it doesn't make you bored. It was really fast and easy to do!

I was really pleased with the experience. Getting the ticket is stressful enough but this website made it a pleasure to read at my own time and get it taken care of. Thanks again.

I am very impressed by the quality of your program. Great defensive driving course for Indiana drivers.

Angela R., Noblesville, IN
Indiana BMV-Approved Driver Safety Program
More information to help you make the right choice.
If you have been convicted of a traffic offense, want to reduce points on your driving record, have been ordered by the BMV/Court, or are looking to lower your car insurance premium, then an Indiana Driver Safety Program may be just what you need.
Sometimes called traffic school classes or a defensive driving course, Indiana Driver Safety Program courses ordered by the BMV or taken voluntarily to reduce points on your driving record, must be approved by the IN BMV.
For whatever reason you choose to complete an Indiana BMV-Approved Driver Safety Program, you'll additionally gain the knowledge needed to avoid traffic violations and car accidents later in life.
In this article you will discover the information regarding situations that can benefit from the completion of an Indiana BMV-Approved Driver Safety Program/Traffic School, and you will learn about what options you have for completion.
Enrolling in an Indiana Driver Safety Program
Based on your current situation and past driving offenses, you can take an Indiana BMV-Approved Driver Safety Program to:
Satisfy BMV requirements and avoid license suspension

Meet court requirements

Remove 4 points from your driving record

Reduce your car insurance premium
You have 2 options for completing an Indiana Driver Safety Program: (1) Take the course online, or (2) take it at home by watching a DVD or video. It comes down to a matter of personal preference, but we recommend taking the course online.
NOTE: If you are taking the Driver Safety Program for point reduction purposes, whether voluntary or ordered by the BMV, you must take a BMV-Approved Driver Safety Program. You have come to the right place!
Required Indiana Driver Safety Program
Completion of an Indiana Driver Safety Program may be ordered by the BMV and mandatory if:
You are convicted of two or more traffic offenses within a 12-month period (Drivers 18 years of age and older)

You are convicted of two or more traffic offenses, you are involved in two or more accidents, or a combination of two or more traffic offenses/accidents within a 12-month period (Drivers under 18 years of age)
BMV ordered requirements, you must complete the Driver Safety Program within 90 days or your license will be suspended.
NOTE: By completing a BMV-Approved Driver Safety program which is ordered by the BMV, you will not only satisfy BMV requirements, but will also receive a 4-point credit to your driving record as long as you haven't completed a Driver Safety Program in the past 3 years for point reduction purposes.
Indiana Driver Safety Program to Reduce Points on IN Driver's License
You may decide on your own to take an Indiana Driver Safety Program on defensive driving every 3 years to have 4 points taken off of your license.
It may take 7 to 10 business days for the BMV to recognize that you have completed the course and to remove the points from your driving record.
If you want to lower your risk of having your license suspended, consider completing the course before reaching the point when the BMV will require you to take the course. For example, if you get one traffic citation and you haven't taken a DSP course within 3 years for point reduction, you should consider taking the course. That way, not only will you have fewer points on your record, but if you were to get a second traffic citation within 12 months, the BMV will not order you to take the course because you have already done so voluntarily.
Discounts on Car Insurance
You may just choose to complete a defensive driving course to earn the safe driver discount, courtesy of your auto insurance provider.
Be sure to consult your provider for more details and to see if you are qualified.
If you come to find out you are not qualified for a car insurance discount, you may consider shopping around for a new provider if your premiums are too high.
Indiana Online Driver Safety Program Content and Completion Information
It doesn't matter which method of taking the course you choose as each one will cover the following topics:
How to drive defensively

OWI prevention

Habits of safe drivers

Crash avoidance

Indiana safety and traffic rules

Sharing the road with others

Lots of Fun Stats and Driving Jokes
Upon completion, you will receive a certificate of completion and your completion will be automatically submitted to the BMV.